Tanzania Training in Snowdonia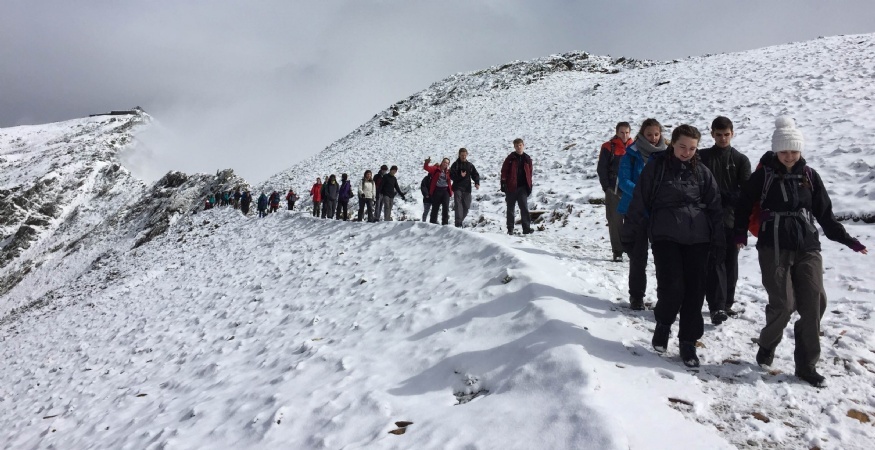 Training expedition for summer trek and charity project in Tanzania.
As part of their training programme for the AGS 'Tanzania Charity Project and Trek', students from Years 11, 12 and 13 took part in an expedition to Snowdonia. The trip will be led by Mr Young in the summer of 2016 and all students have to fund raise in order to participate. They will visit the Tawiri Wildlife Research Institute, the Tarangire National Park, complete the '3 Hills trek' overlooking Lake Burungi, a 15km trek in Magara along the rift valley floor, visit the Ngorongoro Crater (spending overnight in camp at Mto wa Mbu) and complete the Mount Meru trek amongst many other unforgettable experiences.
As part of the trip the students will trek for three hours through farmland to Magara Primary School, where they will complete the charity project excavating and building an irrigation system.